What we need from you...
Every successful relationship relies on some give and take. To this end, we have included some of the obligations, you as an Owner will need to meet in contracting with a visitor.
Holiday Home Owner's Responsibilities
Holiday Home Owner is a marketing & letting agency, that earns fees from making contracts between holidaymakers and home owners. We work with property owners on a basis of mutual trust and understanding. We think our service is exceptional, and our reputation hard earned.
To avoid damage to that valuable reputation and to avoid any adverse effects on our relationship, we make some essential requests of owners, which we regard as key to acting properly as your agent.
We think it is sensible to be up-front about these responsibilities, which form part of the basis of the Terms & Conditions we will ask you to contract to.
The finer points...
1. You appoint Holiday Home Owner to be your sole and exclusive agent to arrange on your behalf holiday bookings. To this end, you will not commercially let the your holiday home for any monetary reward, other than from those bookings arranged through us. This does not mean however, that you may not enjoy your holiday home for purposes of Owner Bookings or for any bookings you make on behalf of friends and family, provided no money changes hands.

2. You will let us know when the property will NOT be available to holidaymakers. Unless you tell us otherwise, we will assume all periods are available and seek to take bookings for them. As we confirm a booking to you, we confirm it to the visitor as well. In doing so, we make a contract between you and the visitor under which the visitor has the right to occupy the property he/she has booked for the period he/she has booked it. If you, the Owner, cancel that booking, you (not us) will be in breach of contract and liable to face legal action by the visitor. The above withstanding, Holiday Home Owner are very flexible with regard to Owner Bookings. Principally we ask that you inform us in writing /or by email of your request to reserve a period. We will do our utmost to accommodate your request, even if last minute, provided there is no existing booking in place.

3. You will carefully maintain your property excellently to the standard described on our website/s and ensure it is thoroughly cleaned between each holiday let. If you would like us to, we will help you find a good Property Manager /or Property Management Company who have had a good track record with other Owners. Property Managers are typically responsible for changeovers, linen, property maintenance, cleaning and on-call services to the visitor. They are also your 'eyes & ears' at the property.

4. Owners must ensure that all the facilities we mention in our description are there and in perfect working order. If they are not, the holidaymakers may be entitled to ask for compensation, or worse, may sue under the Trade Descriptions Act. If you do anything to cause the property to differ from our written description or photographs, you must tell us immediately, so that we can warn visitors who have booked already. For your convenience, we will provide you with a checklist to complete, which ensures that we get your property description correct. However, the onus is on the Owner to ensure the details recorded in the checklist are accurate.

5. Owners agree to comply with all the laws and regulations applicable to the Property, its contents, services and facilities whether in relation to use by holidaymakers or otherwise (including without prejudice to the generality of the foregoing local authority, health and safety, fire and electrical safety regulations)

6. Owner s may not capture personal data from visitors, so as to make future commercial bookings with that visitor /or anyone in their party. Any attempt from the visitor to engage the Owner to secure a future booking must result in that visitor being referred back to Holiday Home Owner.

7. Owners exercising their right to withhold the breakages and damages deposit, must report the damage to us in writing within one week of the end of the holiday booked. We will contact the visitors on your behalf and will do all we can to resolve any such issue. We will require, where relevant, photographic support and any invoices before making any such claim to the visitor. (Please see our Terms & Conditions for the limits to which this can be imposed.) Finally; if a dispute arrises as a result of us following your instruction to withhold some or all of the damages deposit, it must be settled between you and the holidaymaker.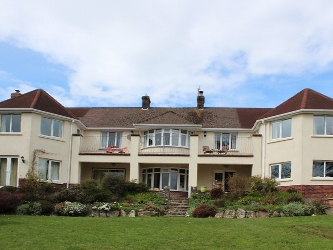 Owner Terms & Conditions
Choice Cottages | Owner's Terms & Conditions